Over 20 Years of [Just] Pasta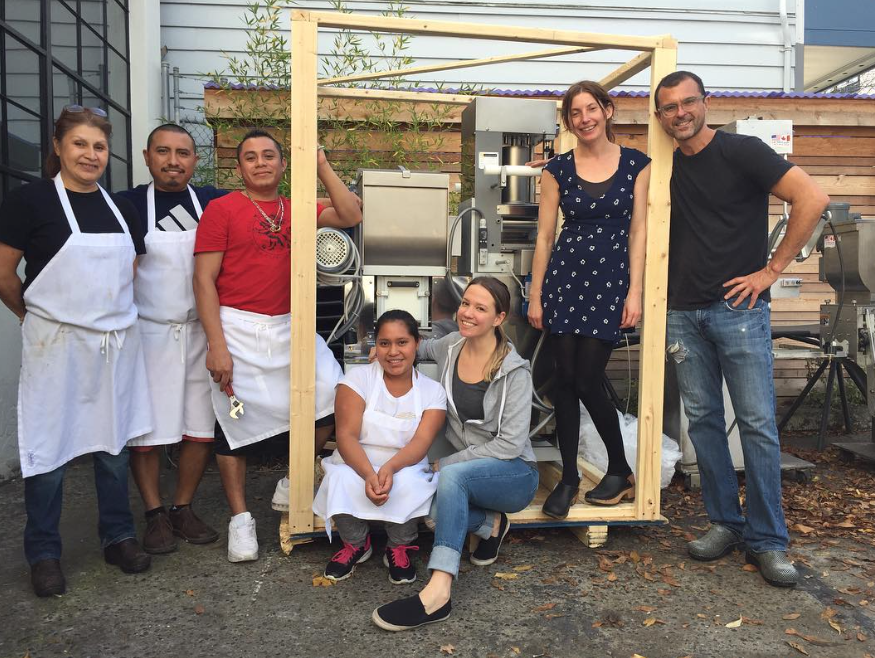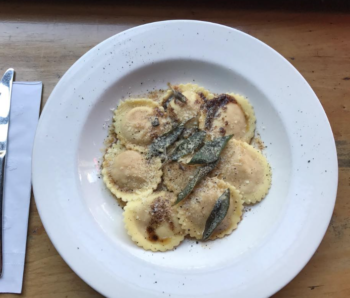 Over two decades ago, Justa Pasta emerged as one of our first customers. Roland Carfagno, the sole owner of Justa Pasta, had a love for pasta from his early childhood –making it (with his grandmother Rose), but mostly eating it!
What started as a little retail store, prompted Roland to start selling boxed fresh pasta lunches to go. Given the success of this venture, Justa Pasta leased the space next door and in February of 1998 they opened their restaurant. What started out as a 40 seat weekday lunch spot, has now expanded into a 65 seat restaurant that serves dinner 6 nights a week and lunch Monday through Friday. In the summer, an additional 30 seats are added outside!
After staying in contact over the years, Roland ventured to our factory in Lancaster, Pennsylvania several weeks ago to test out a new machine. As you can see in the photo above, he purchased the grand AMF160 Multi-Function Pasta Machine. To the far right behind Roland, you can see the original machine we built for him. Only days later they were producing a brown butter sage butternut squash ravioli.
If you're in the Portland area, be sure to stop by!  I promise you won't be disappointed!
1326 NW 19th (at Pettygrove), Portland, OR  |  503-243-2249  |  www.justapasta.com