"And in went nearly $10,000 worth of Arcobaleno Pasta Equipment"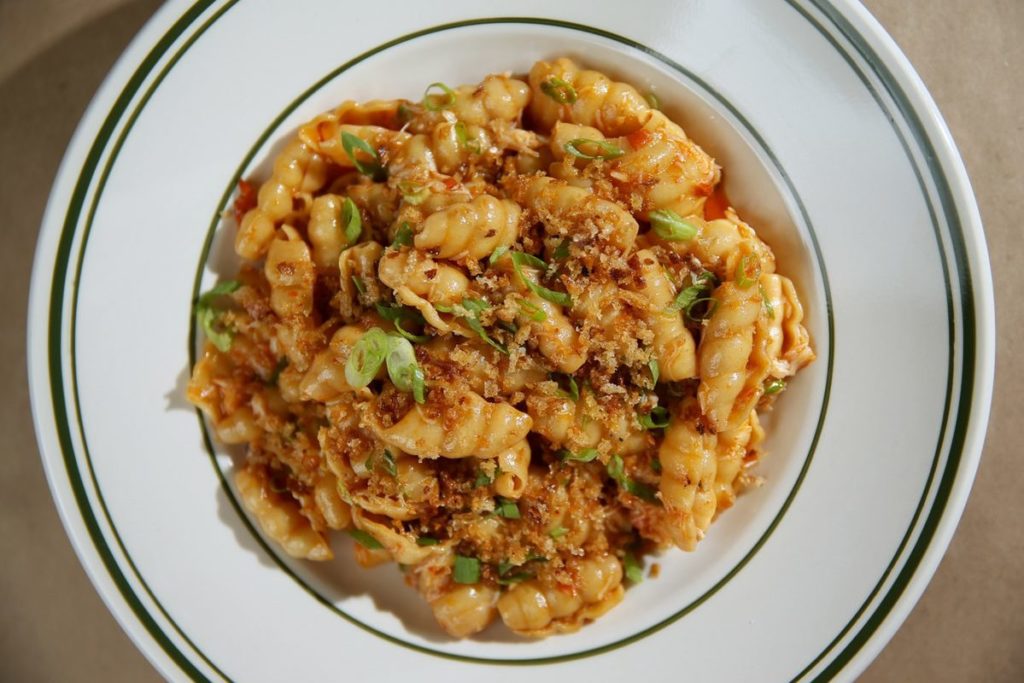 Trattoria Carina delivers polished, accessible Italian concept to a neighborhood crowd.
The Inquirer | December 17, 2017
by Craig LaBan
How do you create a successful neighborhood restaurant? It's not always as obvious as following the natural instincts ingrained in most restaurateurs to simply hire the best possible chef, design the most beautiful space, and stoke a citywide buzz.
Ed Hackett can tell you from experience with the now-closed Fitler Dining Room how making a place too ambitious can risk overshooting a neighborhood crowd altogether — even one as well-to-do as Fitler Square's. The gorgeous corner boîte with swanky vintage polish and inventive New American plates at 22nd and Spruce was a critical hit when he and owner Dan Clark opened it in 2013. But with prices trending into the high $20s, it earned a special-occasion reputation that, despite constant attempts to rein it back in, could never be reinvented in customers' minds.
A fancy Arcobaleno pasta extruder, which makes a wide variety of shapes from firm semolina dough, is a centerpiece of this menu, and I loved the conch-shaped curl and toothy snap of the shells that cradled an "angry" Dungeness crab gravy that vibrated with such crustacean intensity and firm-handed spice that I've unofficially renamed it Happy Hot Crab pasta. A torch-shaped noodle curl with mushrooms and roasted garlic took on added depth from a splash of 12-year-old balsamic. The hollow spaghetti known as bucatini was a little too soft, adding yet another subtle mark against the already flawed cacio e pepe. The silky ribbons of egg-rich tagliatelle, however, made up for it with a soulful but superbly refined Bolognese that coated the pasta without ever feeling heavy.
Entrees were among the most confident dishes, beginning with the Milanese. The crisp branzino fillet with the diamond marks of a perfect grilling over herbal Tuscan white beans was absolutely worth $24. A thick steak of crispy seared swordfish, roasted in the same pan with blistered peppers and served over roasted pumpkin with sage brown butter sauce, was buttery and naturally sweet — one of the best cuts of swordfish I've eaten in a while. A confit of pork shoulder that was finished to a crisp on the grill and served over a tomatoey gratin known as Luciano potatoes was the epitome of flavorful, slow-braised tenderness.
For dessert, this kitchen relies on solid renditions of the basics: a flourless chocolate torte that won enthusiastic approval from the councilman's companion, and a seasonal fruit crostata whose rustic edges folded up around cinnamon pears kissed with rosemary and vanilla. And then there was the stack of pizzelles, the wafer-thin rounds of sugar-dusted waffle cookies tinged with anise, that were a delight beside hazelnut and chocolate gelati. So homey. So simple. So inviting — like everything else at Trattoria Carina. And the neighborhood clearly approves.