BSE Keystone Joins Us for Training!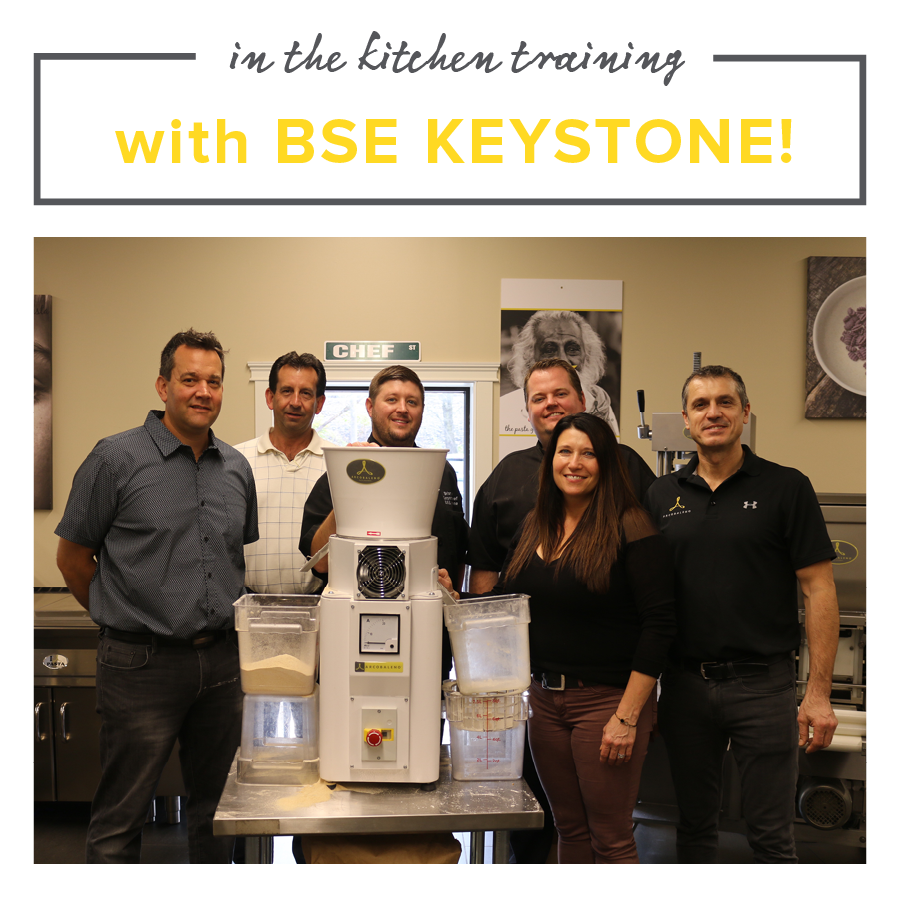 Last week we were delightfully joined by the team at BSE Keystone for training. Chef Dan, Chef Edward, Chef Brian and Mike, made their way to our Test Kitchen to get an in-depth training session. Instead of our usual Semolina flour, we decided to create our own using the Arcobaleno AFM150 Flour Mill. We input fresh White Sonora Berries from Hayden Flour Mills and output freshly milled flour! We created fresh cut pasta on the ASC320 by first, sheeting the dough, and then putting it through the cutting block attachment.

We also used this dough to extrude one of our favorite shapes, Radiatori, on the Arcobaleno AEX30 Pasta Extruder! Training wouldn't be complete without firing up the Electric Pizza Oven and getting prosciutto on the Fly Wheel Slicer! As the brains filled up with knowledge, so did the stomachs! We are excited to make great things happen together!