Great start to 2019 at the NAFEM Show!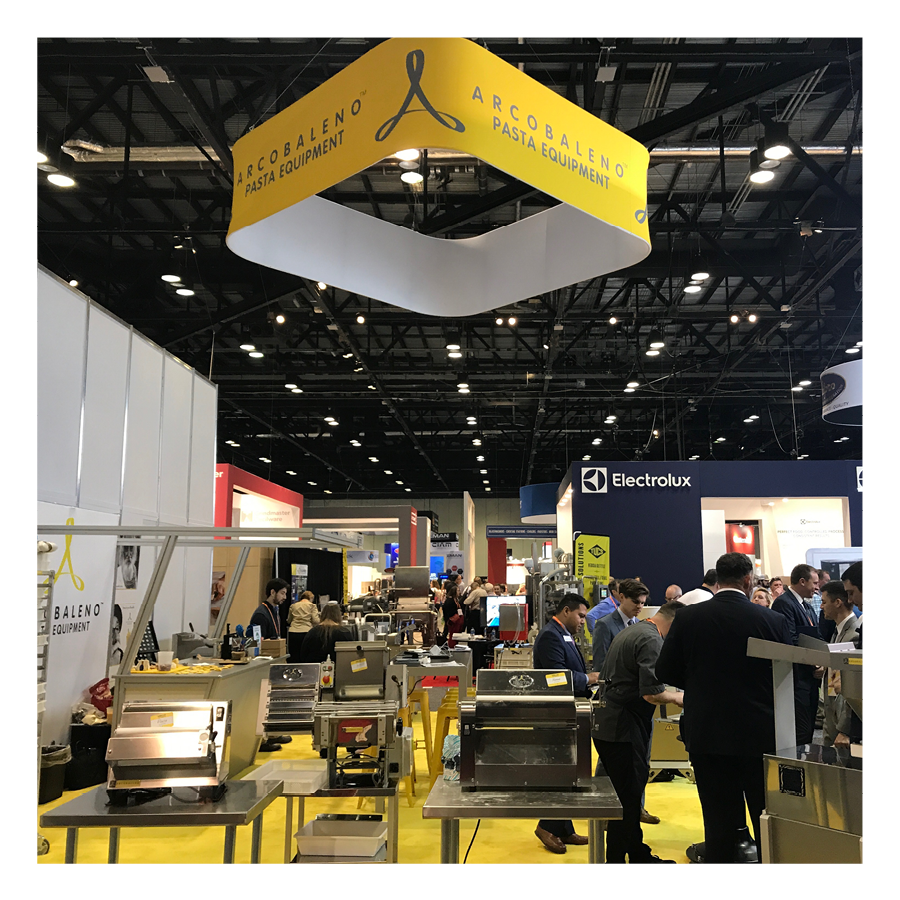 What a great start to the new year at the NAFEM Show in Orlando, Florida! We were joined by many of our Sale Representative Groups throughout the Nation for this event!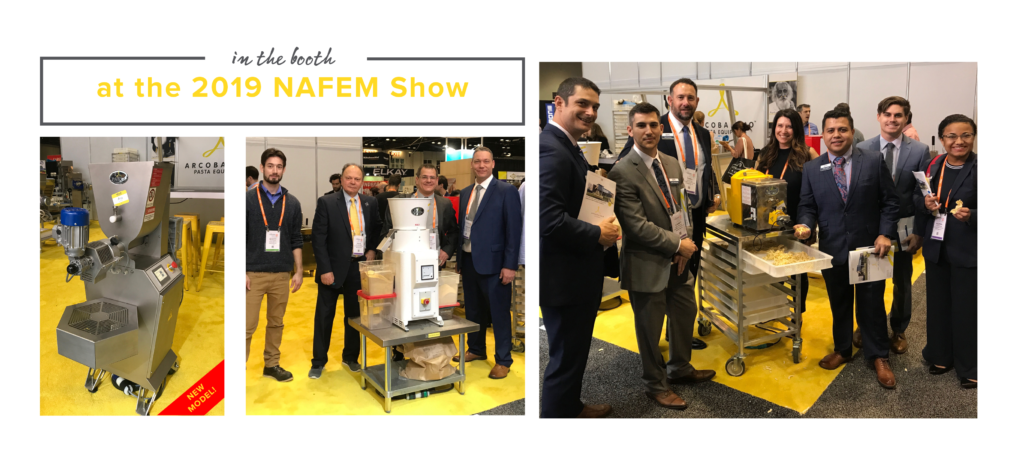 "Aria," the AEX50 Arcobaleno Industrial Pasta Extruder, made an appearance at the show with the Future of Extruding Pasta! It now features a touch screen control with pre-set pasta shape recipes for extrusion consistency. You can also select your mixing and extruding speeds.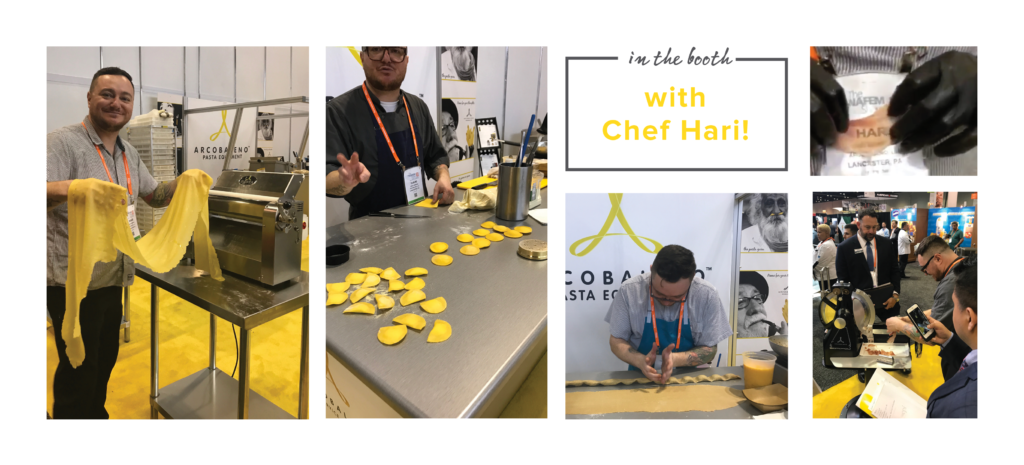 Chef Hari did several demonstrations on the Arcobaleno ASC420 Dough Sheeter. The ability to sheet through 2 passes allowed for a thin, decedant Agnolotti filled with duck and collard greens. He also used the ASC420 Dough Sheeter to create handmade Ravoili! The pastabilities are endless with this dough sheeter! While slicing on the classic Volano Flywheel Slicer with fresh proscuitto, Chef Hari showed exactly how thin you can get it by holding it up to his nametag.
It was great meeting everyone who stopped by our booth! This is the first of many tradeshows of the year! We are looking forward to seeing everyone at the International Restaurant & Food Service Show in New York at the Javits Center from March 3rd-5th! We'll be at the M. Tucker/Singer Booths #1602-1729 so make sure you stop by!
We also will be at the International Pizza Expo from March 5th-7th at the Las Vegas Convention Center! We'll be on the Pizza Gold Coast Booth #1157! The Arcobaleno Team is excited to see you there!