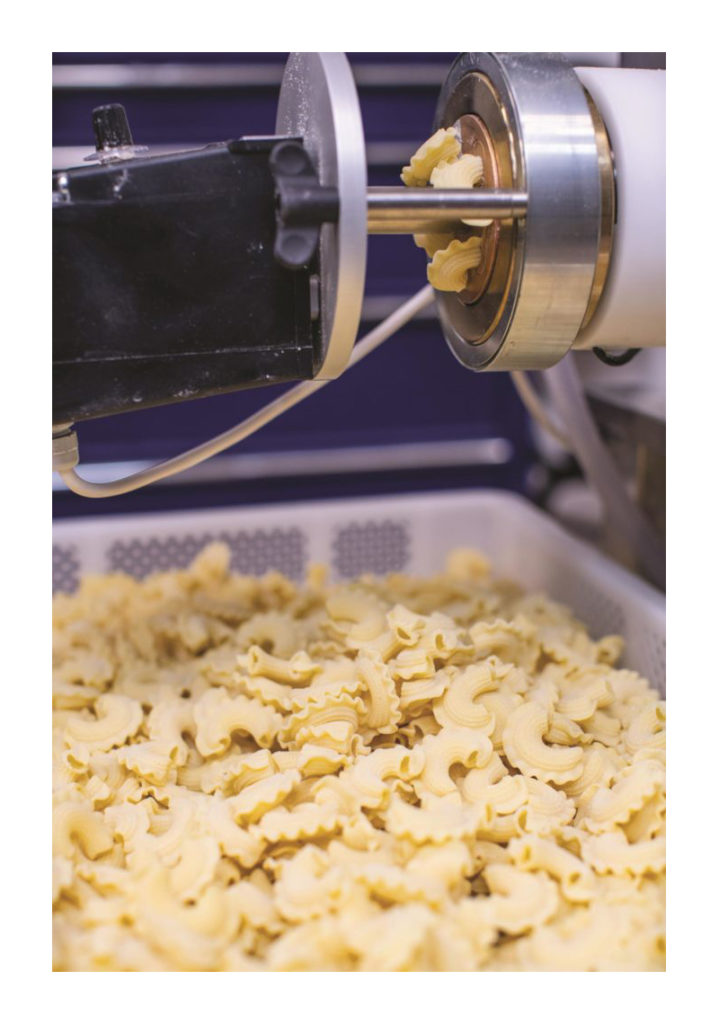 In June 2019, Teresa's Pasta & Bake Shop opened next to Teresa's Italian Eatery. Co-owners Nick Yebba Jr. and father Nick Yebba Sr. are excited to provide fresh pasta for purchase alongside their freshly made Italian dishes.
In the kitchen stands Yebba's pride and joy—a brand-new state-of-the-art Arcobaleno AMFE50. It cranks out up to 50 pounds of pasta an hour, and can make ravioli as well as shapes from rigatoni to cresta de gallo. Yebba has had a hard time restraining himself from creating new shapes. A catalog full of dies is never far from his pasta bench, but he's currently limited himself to just eight shapes, including ravioli.
The new pasta maker has unleashed a wealth of creativity in the kitchen. "The machine has given us the ability to do different specials," Yebba Jr. says. A spaghetti topped with tomato cream sauce, burrata, and pesto has been so popular it will be a staple on the new menu!
Teresa's Italian Eatery | 149 S. Main St., Middleton, MA 01949 | 978-646-1111 | www.teresasitalianeatery.com
Read Jeanne O'Brien Coffey's full article here
Photos by Lori Kyler Christensen