Fun In The Sun at Arcobaleno!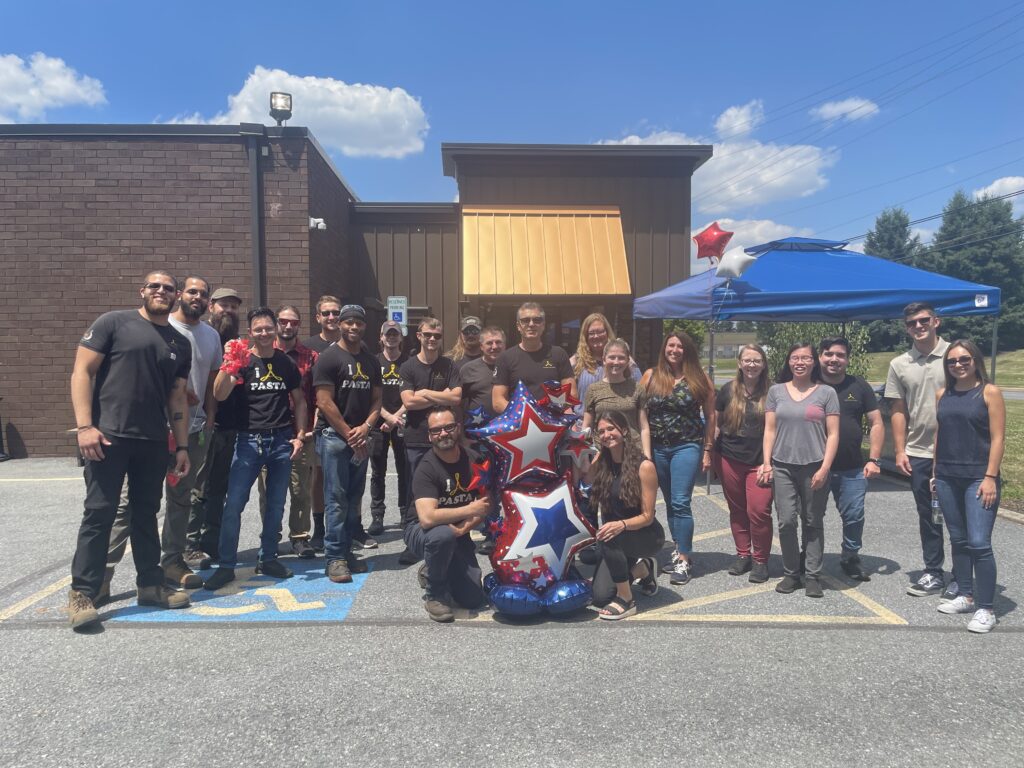 This month Team Arcobaleno enjoyed some great food and sunshine with two cookouts!
The first was held to celebrate the 4th of July. Maja and Antonio prepared burgers, hot dogs, and more for the team. We also enjoyed some day time fireworks – featuring parachuting pasta soldiers!
Our second cookout of the month was organized by Old Dominion Freight Line. We greatly appreciate them and the food was awesome!